Password Management administrators can incorporate one of these methods into their setup, or they can take advantage of Biometric Your Choice to give users the option of authenticating through any of these three methods. Without programming using only checkboxes for easy configuration or with a powerful REST API, our MFA Biometric solution can be implemented as part of a workflow that requires multiple authentication steps. Additional authentication options that Password Management currently offers include: Secure questions and answers, One Time Password (OTP) email, OTP SMS, Phone, and RSA.
Watch The Film
Avatier integrates with these MFA providers

OTP (One Time Passcode) SMS or OTP Email
Avatier supports One-time passwords, a form of strong authentication, providing much better protection to corporate networks and other systems containing sensitive data.

DUO Security
Avatier Password Management and DUO Multi-Factor Authentication work hand in hand to create a secure environment to protect the identities and passwords of end users.

FIDO2
Avatier MFA and FIDO2 enables users to leverage common devices to easily authenticate to online services in both mobile and desktop environments.

Google Authenticator
Avatier MFA works with Goolge Authenticator making logins more secure. Two-step verification drastically reduces the chances of having personal accounts and information compromised.

Microsoft Authenticator
Two factor authentication (2FA) is easy, convenient, and secure when you use Avatier MFA and Microsoft Authenticator.

Okta
Avatier MFA easily integrates with Okta to add two-factor authentication with inline self-service enrollment and authentication prompt.

PingIdentity
The integration of Avatier MFA with PingIdentity prevents security breaches, increases employee and partner productivity and provides personalized customer experiences.

RADIUS
Avatier MFA now easily integrates with RADIUS (Remote Authentication Dial-In User Service).

RSA SecurID
Avatier Password Management and RSA SecurID Management creates an even more secure environment to protect the identities and passwords.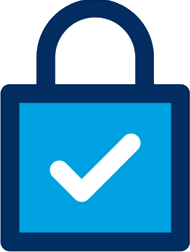 Salesforce Authenticator
Avatier MFA with Salesforce Authenticator makes it even easier for employees to access business-critical apps through simple push notifications.

Symantec VIP
Avatier MFA leverages VIP's multi-factor authentication to protect partners, suppliers and customers.

YubiKey
Avatier MFA and YubiKey make two-factor authentication into any software or IT system easy.

WebAuthn
Avatier MFA integrates with WebAuthn, the official web standard for password-free login.